Board and Staff
Trees Indiana is governed by an all volunteer, working Board of Directors.
2017 BOARD MEETING DATES
January 23, March 13, May 8, July 10, September 11, November 13
Board
Nancy Bradtmiller – President
Oak Farm Montessori
Barb Clark – Secretary
Shilling Sales
Carol Frane – Treasurer
Retired Central Soya
Mark Coleman
Visiting Nurse & Hospice
Nancy Eagle
Northwest Allen County Schools
Donna Fulkerson
Liechty Media, LLC
Steve McDaniel
Fort Wayne Parks & Recreation
Eric Purnell
Delivra
Chris Roberts
Duke Energy
Joan Roberts
Fed-Ex/Kinkos
Kyle Spencer
Cedar Canyon Elementary School
Sara Vevia
Apparatus
Advisory Board
Jeff Baxter
Allen County Parks
Mary Ibe
Science Educator
Staff
Carol Cavell, Executive Director
LinkedIn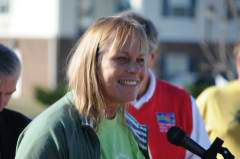 When I grew up playing inside wasn't an option. I dutifully followed my parent's rule to "be home when the street lights come on." That was many, many years ago and today most kids "need" to be by an electrical outlet to enjoy playtime.
I now know that those early experiences were the foundation for the environmental spirit I have today. That is why being Executive Director and co-founder of Trees Indiana is the most rewarding job I've ever had. I get to see first-hand the impact we have had, and continue to strive for, in connecting today's youth with nature.
Before this adventure, I was a business owner for 17 years and community volunteer for 25 years. Needless to say, I'm very proud of Trees Indiana and look forward to the journey of growing this organization. It's amazing how roots multiply from a single seed.
Diana Clausen, Environmental Educator
LinkedIn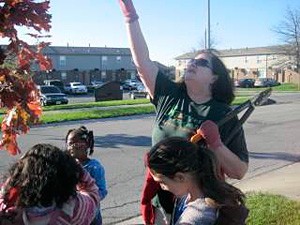 I have worked as a Naturalist, or nature educator, for 4 different Indiana Department of Natural Resources reservoirs. My heroes are Johnny Appleseed and J. Sterling Morton (Arbor Day Founder) with Euell Gibbons and John Muir not far behind.
A Purdue Natural Resources graduate, I have operated an educational/natural products company, "Flint Ridge Farms Nursery & Herbs," since 1997. Its theme is "Mother Nature's Designs with People in Mind."
I enjoy hands-on activities with my students, especially expeditions into the urban and surrounding "wild" areas of Huntington and Allen County. I delight to see the wonder of children (and adults) at nature's beauty, whether it is trees, birds, wild plants, tiny insects and spiders, mammals, or snakes!